---
The Caribbean real estate market is exciting to analyse, primarily due to the introduction of citizenship by investment programs. Five of the Caribbean islands have specific legislation that allows investors to become citizens after making a qualifying investment. One of those options is a Caribbean real estate investment. 
The five Caribbean countries in question include St Kitts and Nevis, the Republic of Grenada, the Commonwealth of Dominica, Antigua and Barbuda, and St Lucia. Each island has various citizenship by investment options for a private investor. Overseas buyers can obtain a Caribbean passport by completing the transaction for property in the Caribbean.
We will showcase as much information as possible for Caribbean real estate investments. The process of purchasing property in a Caribbean country is different, and thus buying real estate can be risky with proper due diligence and car
Can foreigners buy property in the Caribbean?
Generally, yes, foreign buyers can buy property across the Caribbean. Foreigners can usually purchase real estate in most of the Caribbean, but some countries may have restrictions or requirements. These restrictions can vary depending on the specific country and the type of real estate. At times, investors may need to pay special government fees.
A few examples that interest a private investor include the Bahamas, Trinidad and Tobago, Barbados, and the Cayman Islands.
Some Restrictions or General Government Requirements
In the Bahamas, non-Bahamians must obtain government approval before purchasing real estate. This approval is typically granted only for houses for sale that cost more than a certain amount, currently $250,000.
In Trinidad and Tobago, foreign nationals can purchase real estate, but they must first obtain a license from the government's Foreign Investment Unit.
In Barbados, non-nationals must obtain permission from the Central Bank of Barbados before they can purchase real estate. Approval is typically granted only for properties that cost more than a certain amount. In Barbados, the minimum investment for real estate is 2 million Barbadian dollars (about $1 million).
The Cayman Islands requires foreigners who wish to purchase real estate to apply for an Alien Landholding License granted by the Cayman Islands government. The investor receives a twenty-five land ownership license with the opportunity to renew indefinitely. However, the license is not guaranteed, and the government may only accept it if they believe the purchase is in the best interests of the Cayman Islands.
It's essential for foreigners interested in purchasing real estate in the Caribbean region to research the specific laws and regulations in the country they are interested in. Working with a local attorney and real estate agent can also help ensure no legal issues.
Why use the Caribbean Real Estate Investments for Citizenship
Foreign investors may use Caribbean citizenship by investment programs to purchase real estate for various reasons. Becoming a tax resident to legally reduce your income tax rate or owning a home with a swimming pool overlooking the Caribbean sea are only high-level reasons to invest in property.
There are other reasons to consider when researching a real estate investment in the Caribbean region.
Citizenship by investment programs offers a relatively straightforward path to citizenship and a passport from a Caribbean country. A passport from a Caribbean country can provide investors visa-free travel to several countries and other benefits associated with holding second citizenship. We'll dive deeper into these benefits below.
Investing in real estate in a foreign country can provide investors with the diversification of assets, which can help spread risk and protect against market fluctuations in their home country. The Caribbean is one of many regions an investor purchases to create a global offshore real estate portfolio and possibly a passport portfolio.
Real estate investments in Caribbean countries can offer the potential for capital appreciation over the long term. Some of these countries have experienced substantial growth in their real estate markets in recent years, and demand for property in popular destinations can be high. Along with the capital appreciation, investors can generate rental yield by leasing the property when not using it.
Some Caribbean countries have a strong tourism industry, which can provide investors with a steady rental yield.
What is the Real Estate Outlook for the Caribbean?
The Canadian Imperial Bank operates across the Caribbean and is one of the largest financial institutions in the Caribbean region.
Real Estate Investments in the Caribbean under Citizenship Programs
The five islands offering citizenship by investing in real estate on the Caribbean coast are one of the routes to citizenship. Purchasing real estate is often one of the investment options that can qualify an individual for citizenship in these countries.
Under citizenship by investment programs, foreign individuals can invest a certain amount of money in a country, typically in the form of a real estate purchase or a donation to a government fund, in exchange for citizenship and a passport from that country.
The specific requirements and investment options vary by country, although they all can be considered suitable investments after careful due diligence. 
St Kitts and Nevis: $200,000 with a mandatory ownership period of seven years or $400,000 with a mandatory ownership period of five years;
Saint Lucia: $200,000 with a mandatory ownership period of five years;
Grenada: $220,000 with a mandatory ownership period of five years;
Dominica: $200,000 with a mandatory ownership period of five years;
Antigua and Barbuda: $200,000 with a mandatory ownership period of five years;
Contact us
Which Caribbean Island is the Best to Buy Property?
The real estate sales prices in the Caribbean region vary from island to island. The primary reason for the range is the history of the Caribbean. The Spanish, British, French, and Dutch all established colonies in the Caribbean, and their presence on the islands profoundly impacted the region's social, economic, and political development. Colonial influence, independence, and continuation of overseas territories all play a role in the overall real estate market.
Generally, property value in independent Caribbean nations has tended to be higher than those in European or British overseas territories. The real estate market independent countries have more control over their economies and, at times, avoid negative global economic trends.
Real estate prices in European and British overseas territories tend to be lower, as these territories often have more limited economies and fewer investment opportunities. However, some European regions, such as the French island of St. Barts and the British territory of the British Virgin and Cayman Islands, are exceptions to this trend and have seen strong growth in their real estate markets.
The most sought-after properties in the Caribbean are those on the beachfront, which generally have the highest price tags. Premium prices for real estate in the region vary, with off-beach villas in Antigua and Barbuda and St Kitts cost around $3,500 per square metre, while villas on the beach in the Cayman Islands can fetch as much as $4,160 per square metre. Saint Lucia average cost is slightly lower, coming in at $1,860.
Attractions to the Citizenship by Investment Islands
Each of the five Caribbean countries offering a citizenship program have its unique strengths and weaknesses without going too deep into the rabbit hole. Each island has properties that can show value for real estate investors.
St. Kitts offers world-beating financial infrastructure. The country has a well-regulated and stable banking sector with several international banks. It also has a robust legal framework that provides a secure business environment for investors. St. Kitts and Nevis also have a well-developed financial services industry, with a range of services, including trust and company formation, investment management, and offshore banking.
Antigua and Barbuda is known for having a favourable tax environment. A tax resident will not pay taxes on wealth, inheritance, or capital gains tax, making it an attractive location for individuals looking to reduce their tax liability. These factors further increase the potential for prices to rise on property sales over time.
St. Lucia's property prices. One of the main reasons is the island's growing popularity as a tourist destination, which has increased demand for real estate among international buyers and local investors. As tourism grows, more people want to purchase vacation homes or investment properties on the island.
Another factor is St. Lucia's stable political and economic environment. The country has a stable government and a business-friendly climate, which has helped to attract foreign investment and encourage development. In addition, St. Lucia has seen significant improvements in its infrastructure in recent years, including upgrades to its airport and seaports, which have made it more accessible to international visitors and investors.
How to Choose a Property in the Caribbean
Before making an offer on any Caribbean real estate, there are several steps to follow. First, research the different islands to determine the best fit for your needs and preferences. Not all islands are idyllic and have the day-to-day amenities you may enjoy in your primary residence.
Next, determine your budget to narrow your search and save time on properties outside your price range. Many of the property prices come in at the minimum investment requirement for citizenship by investment in real estate. If this is the case,  Our team works with government-approved developers and local real estate agents to help you navigate the local market and negotiate on your behalf.
There are several legal requirements for Caribbean property. We have local lawyers in our citizenship team who can help you with the legal aspects of buying property in the Caribbean, including reviewing contracts and conducting due diligence. Other potential headaches that the legal team can assist with include dealing with land ownership licenses, real estate insurance, and land tax.
The property should yield rental income reasonably soon after purchase to ensure the investor will receive some initial payment. Then, an investor needs to consider the potential capital appreciation of their property. Due diligence on the development and the surrounding areas is essential for the investor.
Our team does not only have excellent long-term relationships with St Kitts, Antigua and Barbuda, and St Lucia but with many other islands in the Caribbean. Although these programs lead to citizenship after some time, many offer residence programs by investment.
Investment Property Examples in the Caribbean
There is plenty of types of real estate options for foreign buyers. Vacant land, private villas, condominiums (condos), or a unit within a resort complex are all popular options. Investors need to take what phase of the real estate is in when making an offer to purchase. Often, the investor needs to consider the risk. A real estate development in the construction phase offers cheaper deals but carries more risk. Buying a private villa without restrictions carries minimal risk but will be significantly more expensive for foreign buyers.
When considering the price and size of a private villa, the total cost can be upwards of $2 million. It is common for private real estate properties on premium islands like Saint Kitts, St Lucia, and Antigua and Barbuda to be $10 million to $25 million.
Prices for condos can range from around $100,000 to over $1 million, with the average cost being around $300,000 to $400,000.
The most expensive condos in St. Lucia are in popular tourist areas such as Rodney Bay, Cap Estate, and Soufriere. In contrast, more affordable real estate options are in less developed regions on the island.
Antigua and Barbuda have several areas that are popular for real estate investment. Some areas considered the best for real estate in Antigua include Jolly Harbour, English Harbour, Cedar Valley, and Galley Bay. Lastly, Falmouth Harbour is a popular destination for yachting enthusiasts. It has a range of luxury homes and villas with stunning ocean views.
There are incredible private villas in Saint Kitts and Nevis. Frigate Bay, Pinney's Beach, and Turtle Beach are the best areas on St Kitts to purchase a private villa. Saint Christopher Harbour is a luxury resort community on the southeastern coast of St. Kitts, known for its marina, golf course, and beautiful beaches. It has various real estate options, including private villas and homes. The smaller island of Nevis also offers resort complexes, with the Four Seasons Resort having a beautiful stretch of white sandy beaches on the west coast.
What is the Purchasing Procedure to Ensure Citizenship and be a Lucrative Asset
Citizenship by investment programs has streamlined purchasing property on a Caribbean island. However, it is possible that the owner still needs to own the property. Government-approved resort complexes on sale for citizenship are often sold as fractional shares rather than an entire title deed.
The first step is to sign with and to only deal with approved agents who are legally allowed to participate in selling real estate developments for citizenship by investment. Legally authorised agents will take you through a step-by-step process.
Initial consultation: An initial consultation with the client is necessary to discuss their goals and objectives and to assess the investment options for each citizenship by investment program;
Real estate investigation: After determining which Caribbean islands are best, the investor and agent will identify suitable investment opportunities that meet the program requirements. The agent will typically provide the client with a list of government-approved properties that are eligible for the program;
Due diligence: The agent will conduct initial due diligence on the selected property. Because the purchase is remote, the agent will arrange a video call with the developer. The call builds trust with the client to ensure the real estate investment will be successful;
Real estate sale agreement: Once the client has selected a property, the agent will assist with negotiating the purchase price and drafting a real estate agreement that outlines the terms and conditions of the sale;
Legal assistance: The agent will work with the client to ensure that they obtain the necessary legal assistance, including hiring a local lawyer to review the purchase agreement and conduct due diligence;
Client due Diligence; The client and all dependent applicants will undergo due diligence by the program's Citizenship by Investment Unit (CIU). The agent will assist with preparing and submitting the necessary documentation to the relevant government agency. After approval, the client will need to make the final transfer and be eligible for citizenship;
Final transfer and citizenship application: The client will typically be required to invest in the property and apply for their passport simultaneously. The two are made jointly after the due diligence approval from the government;
Follow-up: The agent will follow up with the client and the relevant government agency to ensure that the naturalisation certificates and passports are delivered promptly; and
Collect rental income: The client can arrange a fixed annual yield for the rental income on their real estate investment. Another option is to receive rentals as they come in.
Property Maintenance and Renting Out Your Caribbean Real Estate
Approved and licensed property is better than purchasing an outright private villa when considering rental income opportunities. A property management company can be precious for overseas investors who may need to become more familiar with the local real estate market or who cannot be present for the day-to-day management of their property.
By providing comprehensive property management services, a property management company can help investors maximise the returns on their investment and ensure that their properties are well-maintained and compliant with local laws and regulations.
The property management company will further assist in maintaining the property, marketing the property for rentals, managing rentals, collecting revenue, and other financial management requirements.
The Financials: Rental Yields and Capital Appreciation
Although an investor can purchase many different types of real estate in the Caribbean, many options might not be financially feasible. A smaller condo or a resort complex unit can lead to better rental occupancy rates than a private villa.
However, investors need to know that the islands have some property taxes. The Alien Land License in Antigua and Barbuda is 5% when purchasing a villa or 2.5% for purchasing vacant land.
Generally, annual rental yields for the citizenship by investment islands are as follows: 
Antigua and Barbuda – 4% 
St Kitts and Nevis – 5.3%
Saint Lucia – 4 to 5%
Grenada – 5.1%
Dominica – 3.6%
Similarly, capital appreciation on real estate is around 4 to 5% in the Caribbean. However, the increase is generally for existing real estate. The construction phase of development is typically the most popular option for investors. Buying "off plan" can yield significant capital appreciation after the development is complete and generating rental income.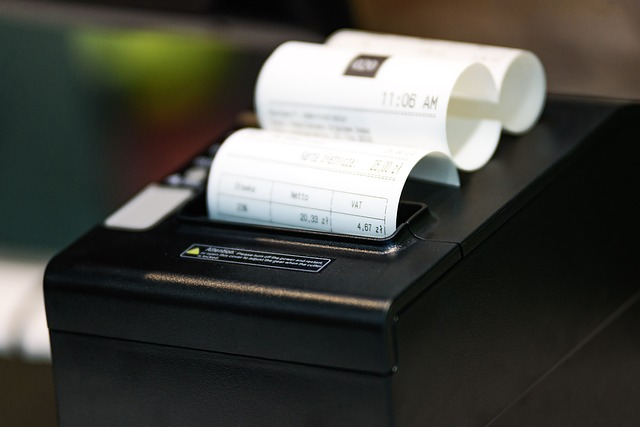 Rental income is not taxable in Antigua and Barbuda. Rental income is considered a form of taxable income and is subject to personal income tax at progressive rates ranging from 0% to 33%, depending on the final amount.
At the end of the ownership withholding period, if the investor makes a sale in Antigua and Barbuda, there is a 7.5% stamp duty charge. Buyers pay for an Alien Land-Holding License at 10% of the property's value, and legal fees (1% – 2.5%). in St Kitts.
Closing Thoughts
Investing in the property as a foreign investor can be a good investment. The process of buying properties in the Caribbean real estate market can lead to obtain citizenship. Foreign investors can purchase luxury villas or commercial property.
There are opportunities within each investment program and although there are some restrictions, the impacts are minimal. Real estate ownership is typically a long-term real estate investment. That being said, the Caribbean real estate market is growing steadily.
Becoming tax residents in Saint Kitts while living on a private beach does not sound like the worst way to buy real estate.
Frequently Asked Questions & Answers
What is the 2% rule for an investment property?
The 2% rule is a general guideline used by real estate investors to assess a rental property's potential profitability quickly. The rule suggests that a rental property's monthly rent should be equal to or greater than 2% of the property's purchase price to generate a positive cash flow.
Where is the cheapest place in the Caribbean to buy a property?
Four of the five Caribbean countries with citizenship programs through real estate are $200,000. The only program higher is Grenada, set at a minimum investment of $220,000.
What is the safest Caribbean island to buy a property on?
Countries with stable political and economic environments, sound legal systems, and transparent investment policies are considered safer investments. Additionally, islands with high tourism rates can help protect rental yields and capital gains. St Lucia is a popular tourist hotspot and continues building its tourism infrastructure. 
What is the most affordable Caribbean island to live in?
The cost of living can vary greatly depending on the specific location within a country and individual lifestyle choices. However, in general, Dominica is considered to have a lower cost of living than the other Caribbean countries.
ALL THE BEST OFFERS AND THE MOST INTERESTING NEWS IN OUR
SOCIAL NETWORKS AND INSTANT MESSENGERS
You will be aware of updates to conditions, closure or resumption of programs, promotional offers for investment citizenship.