---
Plenty of Golden Visa and Citizenship by Investment programs are available to investors to obtain residence in Europe. A Golden Visa can be a lifeline for foreign investors to diversify their assets globally while being able to move to that country if the time comes. 
Regarding the Golden Visas in Europe, they can be an excellent way for foreign investors to establish a presence and take advantage of the many benefits of being an EU Golden Visa holder. Some benefits include traveling visa-free within the Schengen area, access to excellent healthcare and education systems, and establishing and operating a European business.
In this article, we'll dive into the cheapest EU Golden Visa programs and provide detail that can assist in making an informed decision. It is important to note these are not citizenship by investment programs.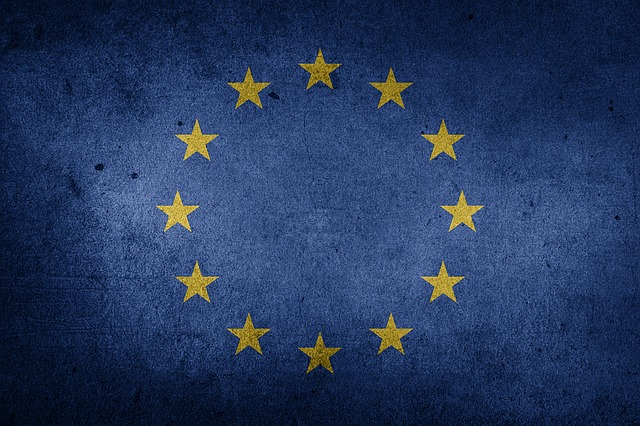 Cheapest European Golden Visas
Certain European countries obtain more exposure than others concerning their Golden Visa program. Portugal's Golden Visa closure later this year is going to open the door for others to capture hundreds of additional investors each year.
With the many Golden Visa programs available throughout Europe, there is sure to be an option that meets your needs and budget. After completing the minimum investment, applicants can obtain a residence permit or, at times, permanent residency.
Some of the cheapest Golden Visas:
Portugal Golden Visa
Greece Golden Visa;
Malta Golden Visa;
Cyprus Golden Visa;
Spain Golden Visa;
Latvia Golden Visa; and
Italy Golden Visa.
The Cheapest European Golden Visas
Portugal Golden Visa – Imminent Closure
One of the first EU countries to offer Golden Visas is Portugal. The Portuguese Government is passing legislation to close the existing Golden Visa program later in 2023.
If any investors would like to obtain the visa, they need to act urgently and would need to work quickly to submit the Golden Visa application within a few weeks. It is one of the cheapest Golden Visas historically to obtain a residence permit.
The primary and top investments for the Golden Visa scheme include:
€500,000 real estate purchase (€400,000 in low density areas) subject zoning;
€350,000 for real estate with refurbishment approval (€280,000 in low density areas);
€500,000 capital transfer into an approved fund.
The program is the only Golden Visa that leads to citizenship with a limited physical presence requirement. Applicants may acquire citizenship after five years and thirty days of physical presence in Portugal.
The Government is likely to come out with a variation of the investor visa. Whether an investor visa program will lead to EU citizenship or what the is yet to be determined.
Download detailed guide to know everything about Portugal Golden Visa
We have prepared a complete guide of Portugal Golden Visa. You will find all the benefits of Portugal Residency, interesting facts about the country and all investment options.
The primary requirement for the residency by investment program is real estate: 
€250,000 purchase of real estate property. In certain municipalities, the investment requirement is €500,000 from 1 July 2023; and
Ten-year long-term lease of real estate property in Greece for hotel accommodation, furnished tourist residences in tourist accommodation complexes, or time-sharing agreement for hotel accommodation.
A secondary option is to make other capital investments in Greece.
€400,000 investment in a Greek company or organization;
€400,000 capital transfer in Greek government bonds; and
€400,000 investment in Greek mutual funds or alternative investment funds (AIFs) that invest in the Greek real estate market.
The Golden Visa scheme is valid for five years and is renewable as long as the investment remains. To continue, the applicant must maintain ownership of the property or asset and have visited Greece at least once every two years.
The program allows for including the principal applicant's spouse and children under twenty-one and the applicant's parents.
To qualify for the Malta Permanent Residence Program (MPRP), the principal applicant must be at least eighteen years of age and provide an affidavit declaring that they possess a minimum capital of €500,000, of which €150,000 should be in financial assets.
The following investment requirements apply for the residence permit:
€350,000 real estate purchase (or €300,000 in South Malta or Gozo) or lease a property with an annual rent of at least €12,000 (or €10,000 in South Malta or Gozo);
€28,000  contribution to the Maltese Economy if the applicant purchases the property. If they lease the property, the contribution increases to €58,000;
€2,000 donation to a non-governmental organization; and
€40,000 administration Fee.
The permanent residence permit is valid if the applicant holds the original investment. The program is available for four generations, including children, grandchildren, and even grandparents of the primary applicant.
The main requirement is that you must invest in one of the following options:
€300,000 (excluding VAT) in free standing property on Cyprus;
€300,000 in the share capital of a physical company registered and operating in Cyprus, which employs at least five people; and
€300,000 in the Cyprus Investment Funds Association's collective investments (AIF, AIFLNP, RAIF) units.
In addition, you must provide evidence of an annual income of at least €50,000. The income threshold increases by €15,000 for the spouse and €10,000 for each additional child. Parents and parents-in-law are no longer allowed to apply under their children's application.
Investors in the program need to submit an annual statement showing they still meet the annual income requirement and that they have not divested from their asset investment.
The Cypriot program is a permanent residence permit program and does not offer immediate EU citizenship. The applicant must visit Cyprus once within the first year to register biometrics and visit Cyprus every two years to maintain a permanent residency.
Spanish Golden Visa Residence Permit
The Spanish investment scheme allows foreign individuals to obtain a residence permit in Spain by making a qualifying investment in the country.
The following investments are available for the program:
€500,000 real estate investment, either as a single property or multiple properties;
€1 million capital investment in Spanish shares, investment funds, or bank deposit. The investment in Spanish companies or funds with an investment profile consistent with Spanish regulations; and
€2 million in Spanish government bonds, either directly or through a financial institution in Spain.
The investment cannot be sold for at least five years. The applicant and their family members may apply for the visa simultaneously or at different times.
Financially dependent family members may be added to the application for a fee of €10,000 per applicant.
Residence permits have an initial duration of three years, renewable for five years upon request, provided that the applicant maintains a minimum investment in Spain.
Latvia Cheapest Golden Visa
To be eligible for on the cheapest Golden Visas, investors are required to meet the following criteria:
€50,000 into the equity capital of a Latvian company, provided that the company pays at least €40,000 in taxes annually;
Make a one-time payment of €10,000 to the state budget.
Show proof of sufficient funds to support their family's living standard of €15,000 for a single applicant and €22,500 for a family of four. There is no minimum stay requirement to renew the residence permit as long as the investment requirements remain.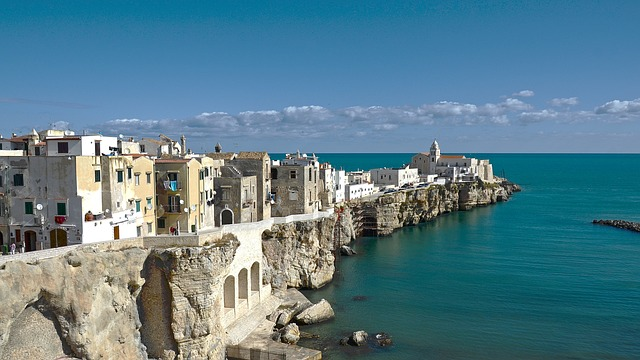 To be eligible for the Italian Investment Residence Program and residence permit, applicants must:
€250,000 initial investment into an Italian startup that shows innovation, and must be listed in the public registry for innovative startups;
€2 million in government bonds or securities;
€1 million to a public interest project in culture, education, immigration management, scientific research, or preserving Italy's cultural and natural heritage.
A spouse, children, and dependent parents of the principal applicant may also request a visa without additional investment.​​
Italy does not currently have an option for investors to purchase real estate. However, the Italian government is due to vote on a bill later in 2023 which looks at the introduction of a real estate investment as a route to a EU Golden Visa in Italy.
There is no physical presence while the applicant holds the investment. After five years of residency through the Investor Visa for Italy program, you may apply for a permanent residency permit.
Comparison of the Cheapest European Golden Visas
Each of the cheapest Golden Visas in Europe has its unique benefits and advantages compared to others. Thus, each investor must prioritize their needs for the best program.
Capital investment, timelines, length of visa, minimum stay requirement, and pathway to citizenship are all things to consider. 
| Country | Minimum Investment | Immediate Residence Status | Minimum Stay Requirement | Permanent Residence |
| --- | --- | --- | --- | --- |
| Portugal | € 280,00 | Two Years | 7 days per year | After five years – can apply for citizenship |
| Greece | € 250,00 | Five years | None | After five years |
| Malta* | € 300,00 | Permanent Residence | None | Immediate |
| Cyprus | € 330,00 | Permanent Residence | Once every two years | Immediately |
| Spain | € 500,00 | Two Years | None | After five years – 183 days per year |
| Latvia | € 60,00 | Five years | None | After fives years – four years physically present |
| Italy | € 250,00 | Two years | None | After five years |
* looks at purchase options and not rental options for real estate
Benefits of European Golden Visas
Fast and Straightforward Residency by Investment Options
European programs are considered a quick and straightforward way to obtain residency in Europe due to several reasons:
Unlike other visa programs, Golden Visa schemes do not require applicants to spend many (if any) days in the country. Investors can maintain residency without physically residing in the country for an extended period.
There are no language or cultural requirements. The programs do not require applicants to speak the local language or have knowledge of the culture, making the process more accessible for investors from different backgrounds.
The programs often have specialized fast-track processing options. The programs often have fast processing times, meaning investors can obtain residency in months.
Visa-free Travel with A Residence Permit
By accessing the cheapest Golden Visa in Europe investors will be able to travel visa free to most of the European Union.
By obtaining residency in a European country, investors can enjoy visa-free travel within the Schengen area and other European Union countries.
Cyprus is the only program not part of the Schengen area, and investors must obtain a separate visa to travel to the EU.
Other benefits include access to the European education and healthcare systems.
Opportunities for Business, Healthcare, and Education
Investors in Europe enjoy access to high-quality healthcare and education systems, which are often among the best in the world.
Excellent and free education is a significant draw for many investors, as it provides peace of mind for themselves and their families.
Most European countries have universal healthcare systems. Investors can access public hospitals and clinics or use private health insurance.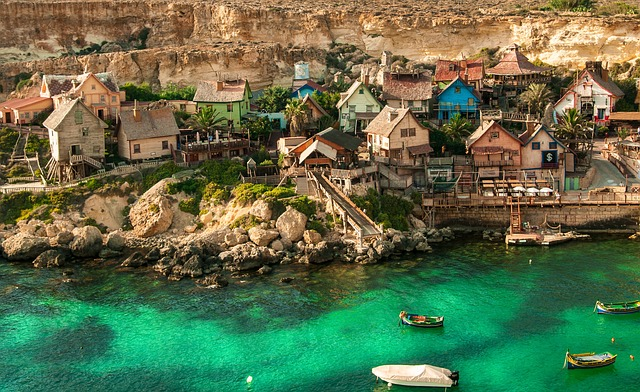 Some countries have agreements with other EU countries for reciprocal healthcare services. The Golden Visa schemes allow investors to receive medical care in other countries.
Applicants can also benefit from the high-quality education systems in Europe. Children of Golden Visa holders can attend public schools and, in some countries, private schools with little or no fees.
Additionally, some countries have international schools offering education in multiple languages and curriculums, which can benefit families who relocate frequently.
Tax Benefits
Europe is renowned for its tax programs that non-EU citizens can utilize for remitted foreign-earned income.
Malta has a special tax regime called the Global Residence Program (GRP) that allows individuals not domiciled in Malta to benefit from a flat tax rate of 15% on foreign income remitted to Malta.
Italy has a lump sum tax program of €100,000 or other programs that can be utilised in the South of the country.
Greece and Cyprus also have excellent tax programs for pensioners. Cyprus Non-Dom tax program requires only sixty days of physical presence to obtain tax status and reduce your tax rate to single figures.
Investors can reduce their taxes by becoming tax residents in many Golden Visa countries.
How to choose the cheapest Golden Visa in Europe?
Factors to Consider Before Choosing a Program
There are several conditions that investors looking for the cheapest Golden Visas must consider. These could make or break their decision to invest or not.
The investment requirements for Golden Visa programs can vary greatly, and potential investors should carefully consider their financial situation to determine if they can afford the required investment amount.
Each Golden Visa program has different eligibility criteria, such as age, income, and criminal record. The length of time that a Golden Visa is valid can vary depending on the country.
Some Golden Visa programs require investors to spend a certain amount of time in the country each year to maintain their residency status.
Investors should consult with tax advisors to understand the tax implications of investing in a foreign country and holding a Golden Visa.
Moving to a foreign country can be a challenging experience, mainly if there are language and cultural differences. For Golden Visa programs that require property investments, investors should research the local real estate market to determine whether it is a sound investment.
Finally, investors should have a clear exit strategy in case they need to sell their investment or return to their home country.
Comparison of the Programs
Each program holds its unique advantages and disadvantages. The Portugal Golden Visa program has been historically attractive for its limited physical presence requirement and easy pathway to citizenship.
The Latvian visa is the cheapest European Golden Visa by some margin. However, the investor is likely only to maintain residence if they live in Latvia and learn the language to work towards permanent residence after five years and citizenship after ten years.
The other programs have a minimum cost of around €250,000 except for Spain with a minimum of €500,000 investment.
Greece is one of the cheapest Golden Visa with its lower entry point for its real estate investment. Add in the high capital appreciation, and no minimum stay requirement, the program receives thousands of permanent residency hopefuls. However, the program has a challenging route to citizenship, especially when compared to Portuguese citizenship.
Applicants must live permanently in Greece for seven years and meet several other language and cultural integration criteria.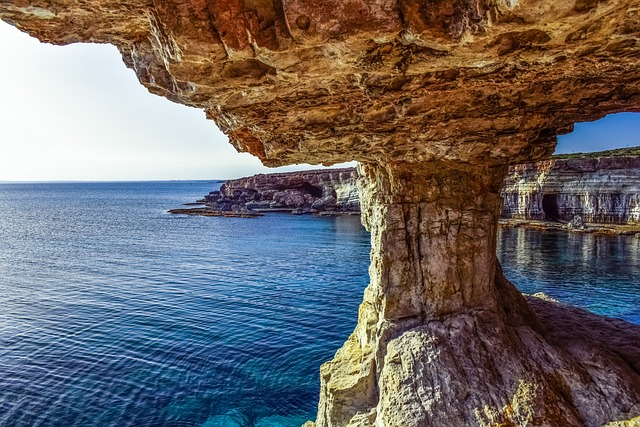 Cyprus and Malta offer attractive tax policies for investors, and both have a relatively straightforward path to citizenship after five years of residing in the country. Malta allows for the most dependents, making it incredibly inclusive for families.
Professional Assistance and Guidance for Selecting the Best Program
Investing in Golden Visa schemes can provide numerous benefits, including access to new markets, better education and healthcare opportunities, and a high standard of living. However, with so many different programs available, it can take time to determine the best fit for your needs.
That's where professional assistance and guidance come in. By working with our reputable firm, investors can gain access to a team of experienced professionals who can help them navigate the complex world of investment migration.
Our expert team can provide personalized advice and support throughout the process, from selecting the best program to submitting the application and obtaining approval.
With our help, investors can feel confident that they are making an informed decision and are on the right path to achieving their goals.
We want to provide you with the best investment opportunity, lowest risk, and fit your residence and potential citizenship goals.
Frequently Asked Questions & Answers
What is a European Investment Visa?
It is a residence permit that allows non-EU citizens to live, work and study in an EU country by investing in the country's economy or buying property.
What are the options for obtaining a European Golden Visa?
Typical investments include buying property, investing in a business of fund, buying government bonds, or donations.
What is the cheapest way to get a Golden Visa?
The cheapest investment scheme will vary by country. Generally speaking, applicants opt to invest in real estate. The minimum investment for real estate is currently Greece at €250,000.
ALL THE BEST OFFERS AND THE MOST INTERESTING NEWS IN OUR
SOCIAL NETWORKS AND INSTANT MESSENGERS
You will be aware of updates to conditions, closure or resumption of programs, promotional offers for investment citizenship.