---
Having a second passport has become popular for individuals seeking to increase their opportunities. The reasons for obtaining a second passport can vary, but they all have one thing in common: they offer greater freedom and flexibility.
Having dual citizenship and access to multiple passports from other countries was challenging for decades. Luckily for thousands of people, there is the option to invest in a country to obtain a second passport and help contribute significantly to the country's development. 
What is a Golden Passport?
A golden passport can either be a residency by investment scheme granting investors and their families the right to live and work in a foreign country in exchange for a significant investment in the country's economy. The other option for golden passports is a citizenship by investment program.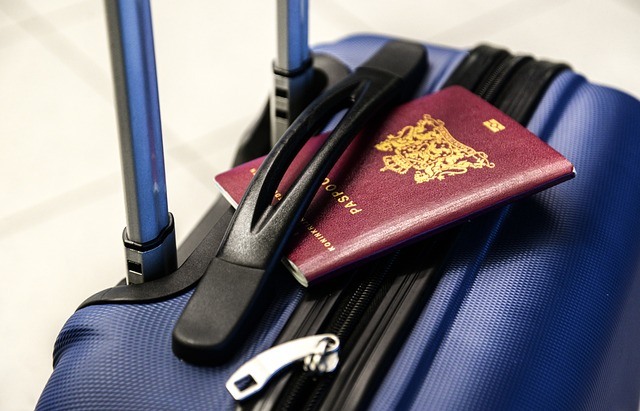 The investment amount varies and can range from several hundred thousand to several million dollars. The golden visa scheme offers a fast track to residency status without language proficiency or skills requirements.
Some European Union countries that provide a golden visa program include Portugal, Spain, Greece, Malta, Cyprus. While a golden visa can provide an easier path to residency, it does not guarantee citizenship.
Overall, a golden visa can be a valuable tool for individuals seeking residency in a foreign country through investment. It is essential to carefully consider the terms and requirements of each program before making an investment decision.
Benefits of Obtaining a Second Citizenship by Investment
One of the primary reasons for obtaining a second passport is the ability to travel more freely. With a second passport, individuals can travel to countries their original passport may not allow them to visit due to visa restrictions or political tensions.
Many countries offer citizens tax incentives and investment opportunities, which can benefit those looking to grow their wealth. A second passport can protect against political instability, economic crises, and other unexpected events that could negatively impact financial security.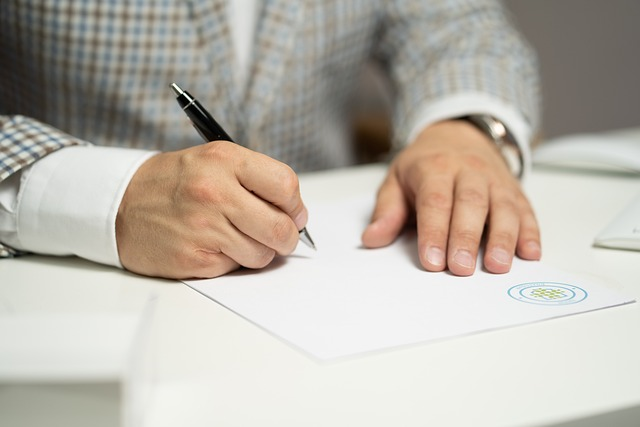 The investment programs attract people worldwide, including wealthy Americans looking to diversify their asset and passport portfolios. In the below sections, we'll investigate the several countries that offer a Golden Visa Program or golden passport citizenship by investment program.
How to Get a Dual Citizenship and Golden Visa Passport?
There are various routes to getting a second passport. Some of these include: 
Birthright citizenship;
Citizenship by descent,
Marriage on occasion; and
Naturalization.
High Net Worth Individuals and family members can use golden visas or citizenship by investment programs to get their second passports. Many countries use the golden passport programs as a lifeline to significantly impact their Gross Domestic Product from revenue into government funds.
There are many options are available for investors to obtain residence or citizenship and passport.
Foreign nationals can make investments into:
Bank deposits, bonds and other capital transfer;
Government-approved real estate projects;
Freehold real estate;
Private investment funds;
Donations or Government contributions.
Contact us
After fulfilling the minimum investment requirements and passing security risk check, investors will receive their golden visa or citizenship. The timelines vary considerably amongst the various programs.
The expert team at Global Citi-Zen provides you with an incredibly detailed plan to determine which golden visa or passport is best.
Which Countries offer Golden Visas and Golden Passports?
There are currently five Caribbean islands that offer direct citizenship by investment programs. There are a few similarities to each program, but there are slight variations that suit the individual.
The cheapest programs start at $100,000 but can be upwards of millions in the case of Malta's citizenship by investment program. The golden visa schemes in Europe will cost hundreds of thousands of Euros, and most foreign investors opt to use property options.
We'll dive into several countries below and their investment requirements to obtain a golden visa or golden passport through citizenship by investment program.
European Golden Visa Programs
The European golden visa programs are an excellent way for non EU nationals to obtain long-term residence in the European Union without permanently living there. Many of the programs offer permanent residency after making a qualifying investment.
Golden visa holders of any Schengen EU member state resident has visa-free access to travel through the rest of Europe. Portugal recently canceled their golden visa program, but investors still have several options.
Greece
Investing in Greece through the golden visa program has become increasingly popular for investors seeking EU residency. At the same time, the program grants a five-year renewable residency. Residence does not lead to immediate Greek citizenship but can pave the way after seven years.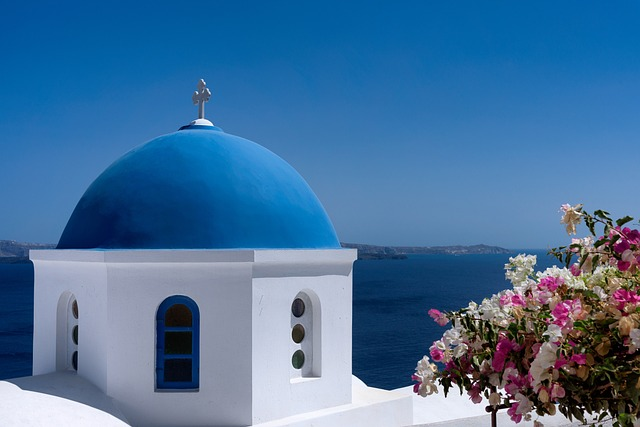 There are several investment opportunities available:
A minimum investment in property in Greece worth at least €250,000;
Obtain a written ten-year lease agreement; hotel accommodation or furnished tourist residences are accepted;
Invest a minimum of €400,000 in Greek bonds, central bank deposit, bonds or purchase shares in innovation funds, private equity funds; and
Capital transfer investments of €800,000 in shares, corporate bonds, or Greek Treasury bonds.
Spain
The Spanish golden visa program offers investors a pathway to EU residency through investment in the country. The program initially provides a renewable two-year residency visa that can lead to permanent residence and eventual Spanish citizenship.
Investors can choose from several investment schemes, including:
A minimum investment in property in Spain worth at least €500,000;
€1 million in Spanish stocks, bonds, or funds;
€2 million in Spanish bonds;
Establishment of a business project in Spain that creates jobs or has a significant economic impact.
Investors can also include their family members in their visa application, including spouses, children under 18, and financially dependent children over 18.
Cyprus
Investing in Cyprus through the Permanent Residence Golden Visa scheme is an attractive option for European residency investors. The program provides a five-year renewable residency permit in the country and a pathway to citizenship.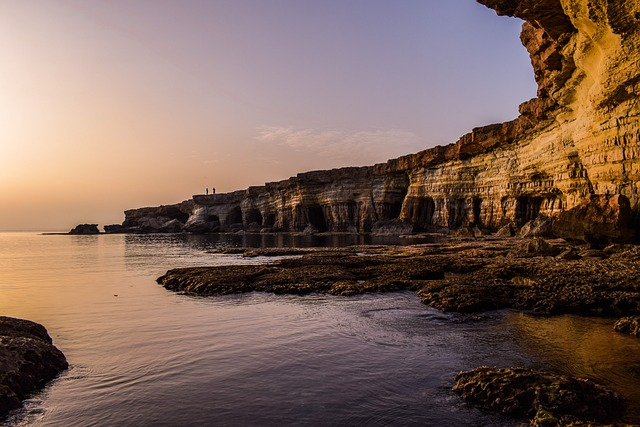 The foreign investment options for the program:
Foreign investors can make a investment in property in Cyprus worth at least €300,000;
Invest a minimum of €200,000 in Cypriot companies or businesses, including shares and bonds;
Invest at least €200,000 in Alternative Investment Funds (AIFs) or financial assets of Cypriot companies;
A combination of the above investments can also be made if the total investment amount is at least €300,000;
Deposit €30,000 in a Cyprus bank account for three years;
Show a secure annual income of at least €30,000, plus €5,000 for each dependent person.
Although part of the European Union, Cyprus is not a Schengen state. Thus residents need to obtain a Schengen visa to travel to other European countries.
Malta
The Malta Permanent Residence Program (MPRP) is a residence program in the country for investors not wanting to use the MEIN option.
The minimum annual rent for a property in the South of Malta or Gozo is €10,000, while it's €12,000 in the rest of Malta. Alternatively, an investor can purchase a property worth at least €300,000 in the South of Malta or Gozo or €350,000 in the country's capital.
To purchase a property, investors must pay a government contribution of €28,000. If leasing or renting, the contribution increases to €58,000;
A donation of €2,000 to a local registered philanthropic, cultural, scientific, artistic, sport, or animal welfare NGO is also required.
You must hold the property investment for at least five years. There is no physical presence requirement to maintain a permanent residence. However, the program does not convert to citizenship. Investors may apply for Maltese citizenship after residing in Malta for five years and meeting other naturalization requirements.
Caribbean Golden Passport Citizenship by Investment Program
The Caribbean is home to some of the world's most sought-after golden passport citizenship by investment programs. With stunning natural beauty, a warm climate, and a relaxed lifestyle, these programs offer investors the chance to secure their citizenship in one of the world's most idyllic locations, providing a gateway to visa-free travel and a range of other benefits.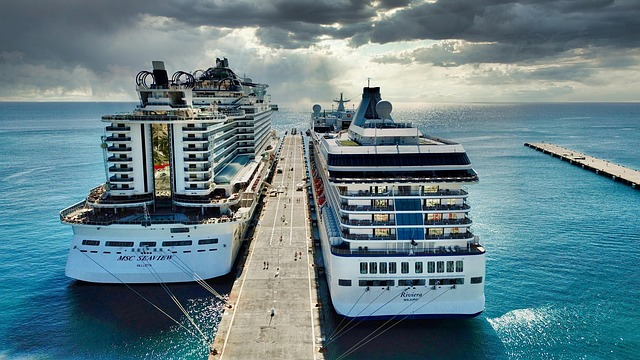 Antigua and Barbuda Caribbean Island
The tax haven of Antigua and Barbuda is an attractive option for a golden passport. Antigua and Barbuda's passport is one of the most desirable in the Caribbean. The passport provides visa-free access to 150 countries, including the UK, the Schengen Area, Hong Kong, and Singapore, making it a compelling option for those looking for global mobility.
For large families and a contribution of $150,000 to the University of West Indies Fund (UWIF), investors and up to five family members can obtain citizenship without any additional government fees;
A single application has a $100,0000 base contribution to the National Development Fund (NDF) plus a $30,000 fee to drive the local economy;
Alternatively, real estate is an option by contributing a minimum of $200,000 in an approved project as a joint investment.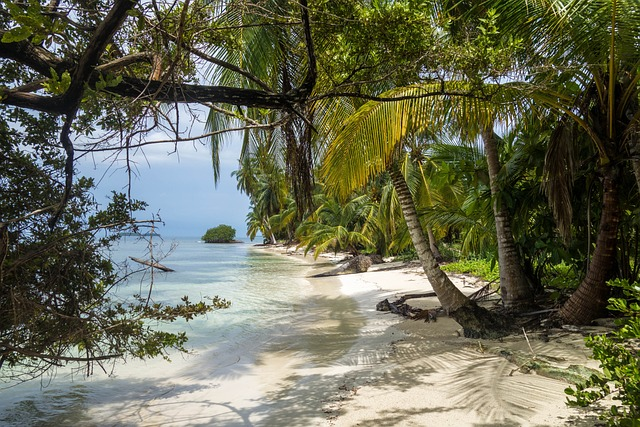 Caribbean island of Dominica
Dominica's investment scheme offers a straightforward investment process with various investments available. The country's passport is highly regarded and allows visa-free or visa-on-arrival access to 144 countries, including the UK, the Schengen Area, and Singapore.
A minimum contribution of $100,000 to the National Development Fund;
Invest in a pre-approved property for at least $200,000.
Dominica's program is known for being one of the most affordable options for obtaining citizenship, making it a popular choice for those seeking financial flexibility and global mobility.
Grenada Caribbean island
Grenada's citizenship by investment program offers a variety of investment opportunities. The country's golden passport provides visa-free or visa-on-arrival access to 145 countries, including the UK, Schengen Area, and China.
Contribution of $150,000 to the National Transformation Fund for a single applicant;
 A property with a minimum investment of $350,000 in pre-approved real estate. It is possible to reduce the amount to $220,000 under certain conditions.
Additionally, Grenada's program offers access to the E-2 Treaty Investor visa program with the US. The treaty allows domiciled Grenadian citizens to invest in and operate a business in the US. These unique benefits make Grenada popular for investors seeking a powerful passport and business opportunities in the US.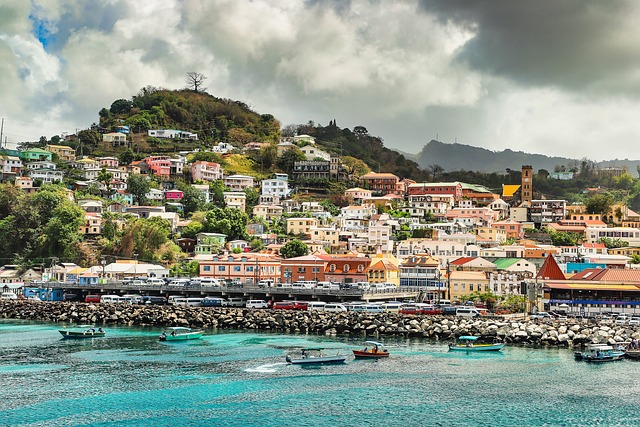 Caribbean islands of saint kitts and nevis
Saint Kitts and Nevis' investment scheme is one of the oldest and most well-established in the world. The country offers citizenship through various options to:
A minimum investment contribution of $125,000 to the Sustainable Growth Fund;
Real estate costing $200,000 in pre-approved real estate;
Up to 1 July 2023, a family of four will cost $170,000 and a couple $150,000. Investors can purchase real estate worth at least $400,000 anywhere on the island.
The country's passport is highly respected. The Nevis citizenship allows visa-free or visa-on-arrival access to 156 countries, including the UK, the EU countries Schengen Area, Hong Kong, and Russia.
The West Indies islands' strong passport and reputation for a reliable and efficient program have made Saint Kitts and Nevis a popular choice for investors seeking a powerful passport and well-established program.
Saint Lucia Caribbean island
Saint Lucia's passport is one of the most attractive in the Caribbean for wealthy foreigners, providing visa-free or visa-on-arrival access to 146 countries, including the UK, the Schengen Area, and Singapore. Saint Lucia's citizenship by investment program offers various investment opportunities.
A contribution of $100,000 to the National Economic Fund for a single applicant;
Applicants can invest $200,000 in pre-approved real estate;
The bond investment option requires a minimum of $300,000. This option involves investing in government bonds held for five years and returning to the investor without interest.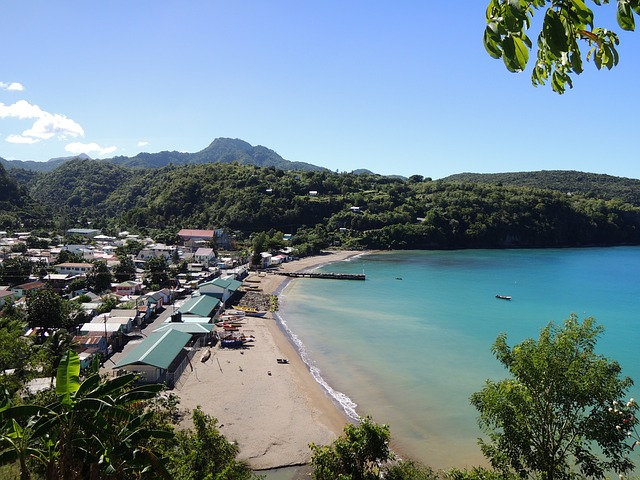 Continental European Golden Passport Programs
Malta
The Malta Exceptional Investor Naturalisation (MEIN) program offers a fast track to citizenship for those who invest in Malta. Successful applicants gain access to the benefits of EU citizenship, including visa-free travel to more than 180 countries and the ability to work and live in any EU country. Maltese golden passports allows free movement anywhere in the EU and visa free access in many other countries.
The program offers two investment routes in exchange for citizenship, but they have different time schedules:
Contribution of at least €750,000 to the national development fund for citizenship after twelve months;
A minimum contribution of €600,000 to the national development fund and grants citizenship after three years.
Additional qualifications include:
Invest in property by either purchasing residential properties worth €700,000; or
Lease out a residential property for €16,000 per year;
A Community Malta Agency (CMA) approved €10,000 donation;
50,000 fee for additional qualifying dependents.
Turkey
Turkish citizenship is an attractive option for those seeking citizenship due to its diverse investment options and affordable cost of living. The Turkish passport offers visa-free or visa-on-arrival access to 111 countries.
Its location on the border of Asia and Europe provides excellent opportunities for importing and exporting. The European Commission is currently debating Turkey's visa waiver agreement, making an interesting future passport to hold.
There are multiple investment opportunities available that, include: 
A minimum of $400,000 in real estate, excluding property and government fees;
Employing 50 Turkish citizens in any venture in Turkey's commercial sector;
Invest $500,000 in a capital transfer option. Investment can be to a Turkish bank, government bonds, or investing in any venture or capital share.
These investment options have to be in operation for at least three years. Turkish-domiciled citizens can lead you to obtain a US investor residency permit through the E2 Treaty program.
Other Global Golden Visa Investment Programs
After meeting the naturalization requirements, investors worldwide residency by investment to grow their businesses, real estate portfolios, and passports.
Some popular destinations include Australia, New Zealand, the US, Thailand, and Panama. The US, Australia, and New Zealand's golden visa programs offer permanent residency and a pathway to citizenship as long as the investments are maintained, and physical presence requirements are adhered to. The timeline for these programs is lengthy, and investors must understand it can take several years to receive approval.
The UAE golden visa, on the other hand, is issued within a matter of weeks after investors meet the investment criteria. The UAE golden visa residence is given for ten years but is renewable as long as the investment is maintained. The UAE is an excellent location for business and efficient tax structures.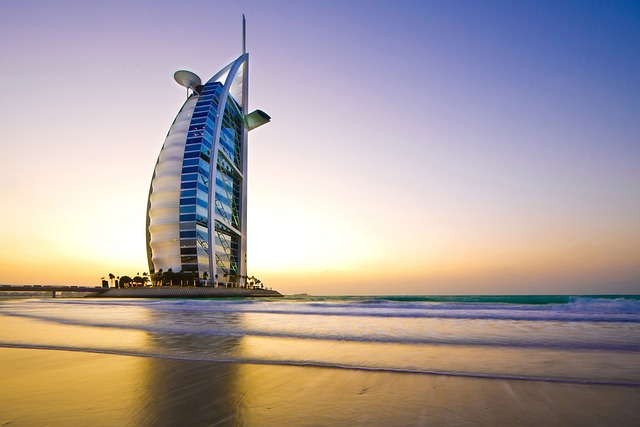 Frequently Asked Questions
What is a Golden Visa? 
The Golden Visa is a residence permit that allows a successful applicant to live in the country after completing the necessary criteria set by the country.  
What is Golden Passport Citizenship by Investment?
The golden passport is a direct citizenship by investment program where an investor becomes a citizen and obtains a passport from the country they invest in. 
Why is the EU against Golden Visas and Passports? 
The European Parliament is generally against golden visas because they believe these programs can be exploited for money laundering, tax evasion, and other illegal activities. 
How to legally obtain Second Citizenship and Passport?
To legally obtain another citizenship and passport from another country, one can explore options such as citizenship by investment programs offered by various countries worldwide. Additionally, one can acquire citizenship through ancestry or marriage or by fulfilling residency requirements and passing language and citizenship tests in a desired country. 
ALL THE BEST OFFERS AND THE MOST INTERESTING NEWS IN OUR
SOCIAL NETWORKS AND INSTANT MESSENGERS
You will be aware of updates to conditions, closure or resumption of programs, promotional offers for investment citizenship.